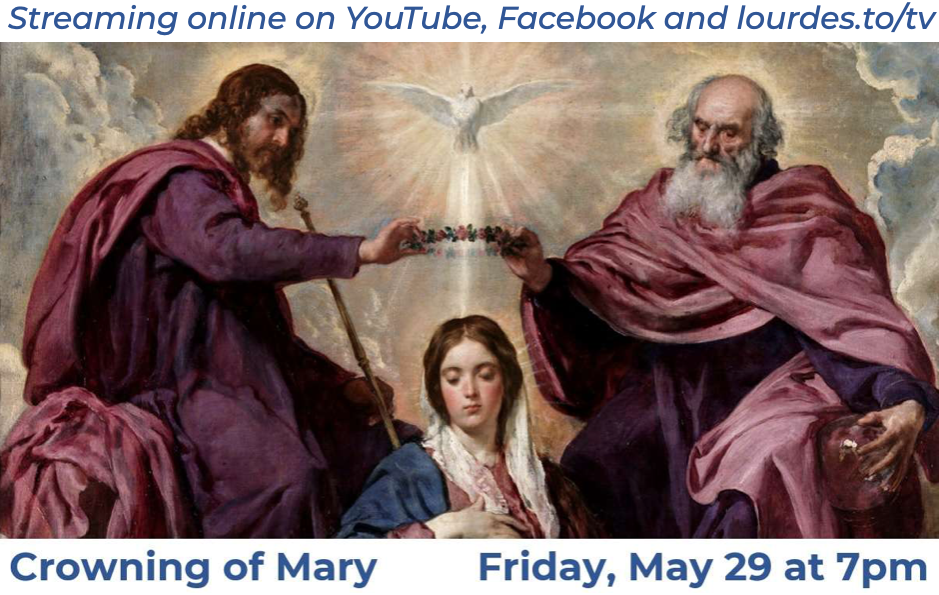 Date & Time of Streaming: Friday, May 29 at 7pm
We want everyone at home to participate with us.  This is what you will need:
an image of the Blessed Virgin Mary:  this can be a statue, a picture, etc.  It should be large enough so that it can be adorned
a crown or garland for the image:  this can be a home made crown; one made of flowers, etc
flowers and candles (optional) to decorate around the image.
As we crown Mary in our grotto, people will be invited to crown or adorn their own images of Mary.  We will also be inviting people to send us pictures of themselves with their image of Mary so that we can post them on our social media.