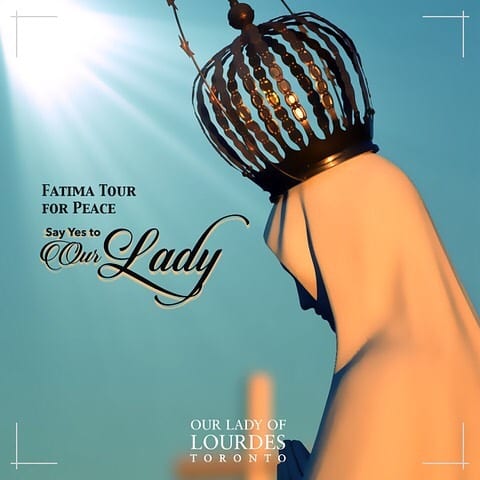 In honor of the 101st anniversary of the apparitions of Mother Mary in Fatima Portugal, the International Pilgrim Virgin Statue is touring North America and coming to our Diocese and our parish!
Schedule of the Day:
7:45am : Arrival of the Pilgrim Virgin Statue
8:00am: Daily Mass
8:30am: Rosary
11:00am: Exposition of the Blessed Sacrament
11:00am: Confessions
12:10pm: Daily Mass
12:40pm: Rosary
3:30pm: Talk by the Pilgrim Statue Custodian on the apparitions of Our Lady at Fatima
4:30pm: Exposition of the Blessed Sacrament
4:30pm: Confessions
5:15pm: Daily Mass
5:45pm: Rosary
7:00pm: Mass & Rosary Procession, followed by a reception
There will also be an opportunity to enroll for a scapular. Scapulars are supplied free of charge and one will be given to each person being enrolled.
Come and hear the story of Fatima and experience the presence of Our Lady. Bring to her all your worries and concerns, for she promised "My Immaculate Heart will be your refuge and the way that will lead you to God."