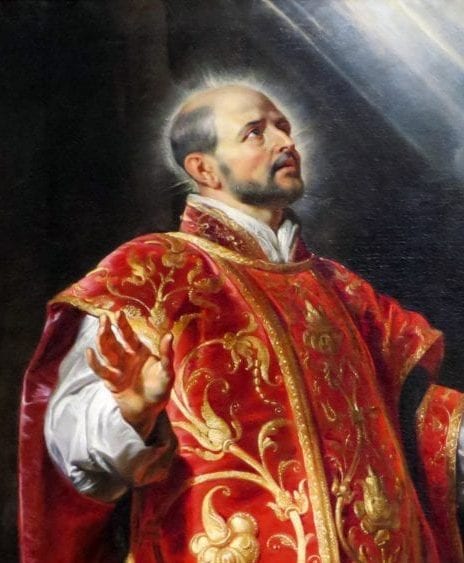 Schedule:
8am - Daily Mass
10am - Mass with Jesuits and their Benefactors
12:10pm - Daily Mass
5:15pm - Daily Mass
Wednesday, July 31, is the Feast of St. Ignatius Loyola, founder of the Jesuits. He was born in 1491 and as a young man was a soldier. In 1521 he was wounded during a siege at the fortress in Pamplona and it would be during his convalescence that he would begin to read the Life of Christ and undergo conversion. He began writing the Spiritual Exercises in 1522. His faith led him to Pilgrimage of the Holy Land and on several mendicant tours through Europe. Ignatius and several others, called companions, worked in hospitals, studied and gave the Spiritual Exercises and were ordained to the priesthood. These companions would become the Jesuits. The fruits of Ignatius' faith are still with us today in the Spiritual Exercises and the apostolic work of the Jesuits here at Lourdes and around the world. Ignatius was a man of faith, of calm hope and adaptability. His faith led him to a great generosity of spirit and a life of self-giving to God. Celebrate the feast by attending one of our three daily Masses at 8am; 12:pm and 5:15pm. You are also welcome to attend Mass with the Jesuits and their benfactors at 10am here in the church.