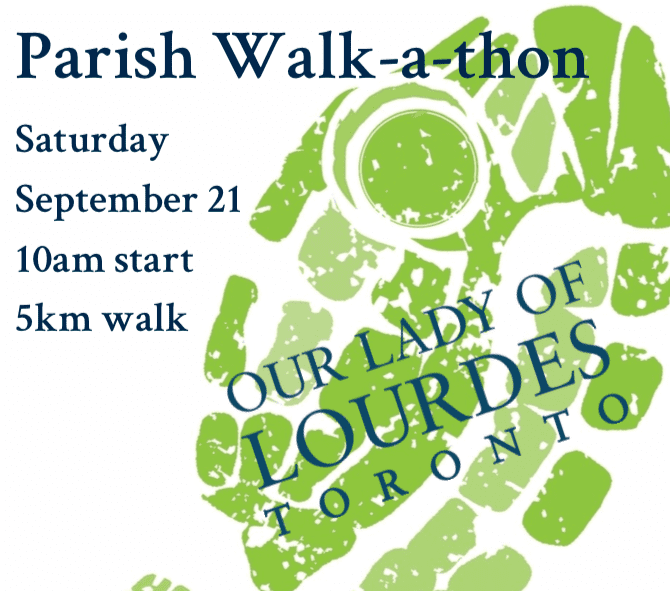 Fr. John is leading our parish walkathon – and he's calling you to join in the fun. Whether you have a quick step or are more casually inclined, we hope to see you there.
You can walk as a single participant or as part of a team for the Team Challenge. A team consists of five people, including yourself.
Register for the Walk by filling out a form available at the entrances of the church on Sundays or through our Parish Office during the week. Don't forget to take you pledge form with you when you register. Any pledge of $25 or more is eligible for a tax receipt from the church. If you unable to join us for the Walk, but would like to sponsor Fr. John, you can sign his pledge sheet at our tables on Sunday or at the Parish Office during the week.
All proceeds of the Walk will go to the Parish for ongoing maintenance projects and parish programs. It promises to be a fun day with prizes for those gathering the most pledges and and thank you BBQ at the end of the Walk.
So call up your friends and family,
sign up your pledges,
do up your shoe laces
and come out to walk for Lourdes.