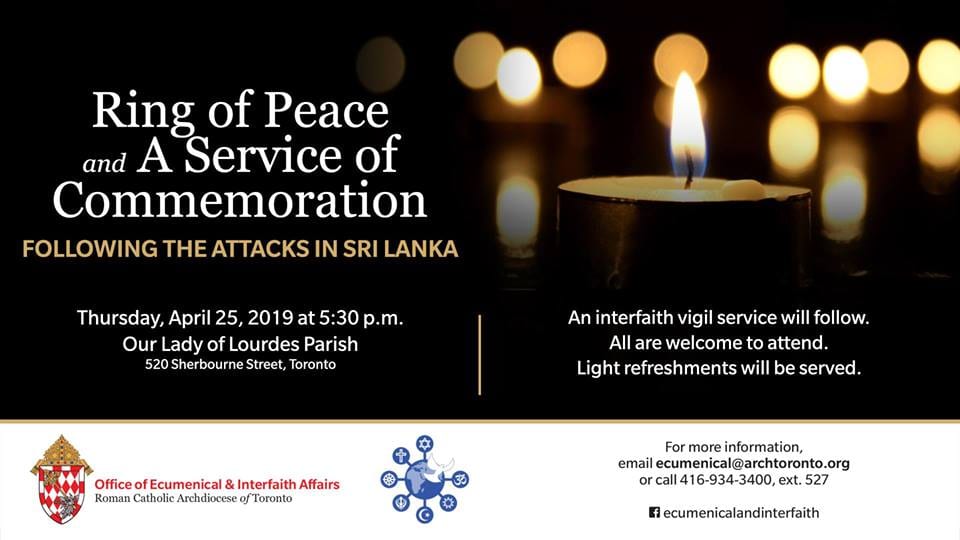 Join us for an inter-faith vigil service on Thursday, April 25, 2019. All are welcome to attend. Light refreshments will be served.
We stand in solidarity with the Christian community, and especially with the Roman Catholic community, and with the entire Sri Lankan community here in Canada and abroad, in the face of the horrific attack on Easter Sunday in Sri Lanka.
For more information, email ecumenical@archtoronto.org or call 416-934-3400 x527.